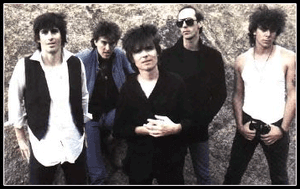 True West will be celebrating it's 40th anniversary in 2022. The band emerged from Davis, California and first gained attention with their debut 45 "Lucifer Sam" in 1982. While not one of the original four Paisley Underground bands, Russ and Gavin shared musical lineage with Steve Wynn and Kendra Smith from the Dream Syndicate, so True West often shared bills with that band, 3 O'Clock, Rain Parade, and also the paisley adjacent Long Ryders. And while they shared many of the same 60s influences, True West owed more to Television and Led Zeppelin, than the Byrds and Beatles. In fact, Television's Tom Verlaine was enamored with the band's two guitar attack that he took them into Bearsville Studio in upstate New York to produce three tracks for EMI.
True West released three albums before calling it quits in the late '80s. The mid 2000s found the band mending fences and doing shows, including with their friends the Violent Femmes in venues like San Francisco's legendary Fillmore Ballroom and the House of Blues.
True West will release in October 2021 a 3CD definitive collection that includes the three studio albums (Hollywood Holiday, Drifters, Hand of Fate). The third album has never before been on compact disc. It will appear on this set with three bonus studio tracks. The collection also includes many previously unreleased demos, along with rarities, and live tracks.

The band plans to hit the road with a UK and European tour in 2022.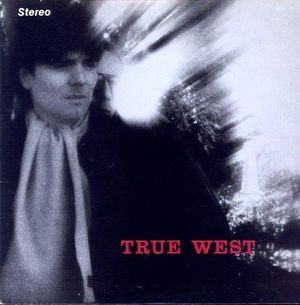 TRUE WEST HAS SHARED THE STAGE WITH:
REM (17 shows on the Fables of the Reconstruction tour)
Nick Cave & The Bad Seeds
Dream Syndicate
Violent Femmes
Sisters of Mercy
Bow Wow Wow
Lords of The New Church
Nina Hagen
The Long Ryders
Stan Ridgeway
and many others...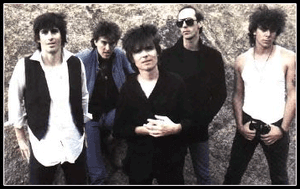 STAGES: True West has played many famous venues including:
Greek Theatre, Los Angeles
The Fillmore, San Francisco
Paradiso, Amsterdam
The Warfield Theatre, San Francisco
Danceteria, New York City
Greek Theatre, Berkeley
House of Blues, Anaheim
Peppermint Lounge, New York City
The Hollywood Palace, Los Angeles
Paramount Theater, Seattle
Commodore Ballroom, Vancouver, Canada
Irvine Meadows Ampitheater, Irvine
City Coliseum, Austin
Bronco Bowl, Dallas
and many more...